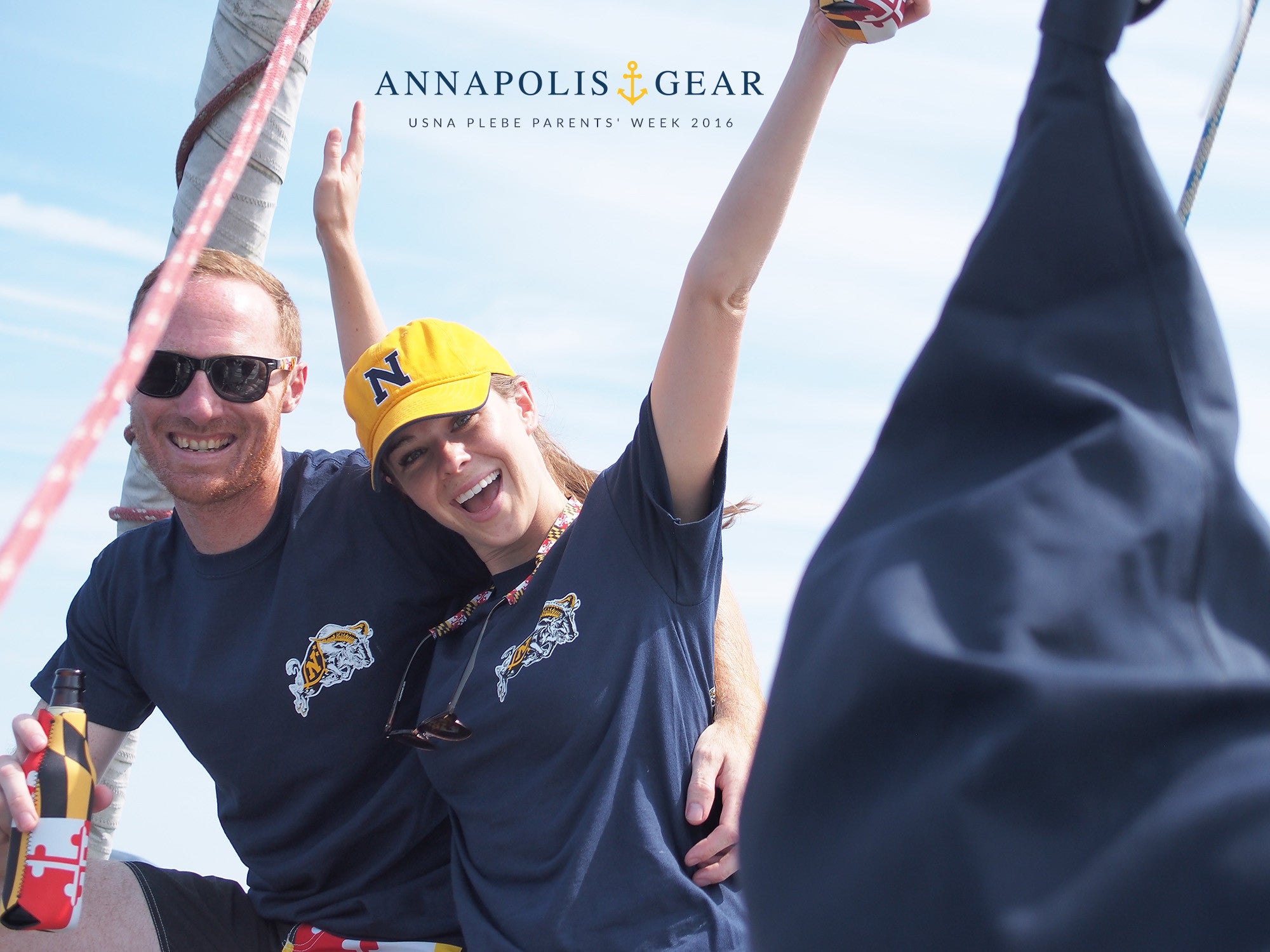 USNA Plebe Parents' Week 2016
From August 11th to August 14th, the parents of Naval Academy Plebes are invited to get taste of the traditions, academics, and atmosphere unique to the Naval Academy prior to the start of the Fall Term. For more information about Plebes Parents' Week, visit the USNA.edu website.
Annapolis Gear is a proud supporter of the United States Naval Academy and we carry a wide range of USNA & Navy Gear. Support your favorite Midshipmen and get all your USNA Pride gear before Parents' Week HERE.